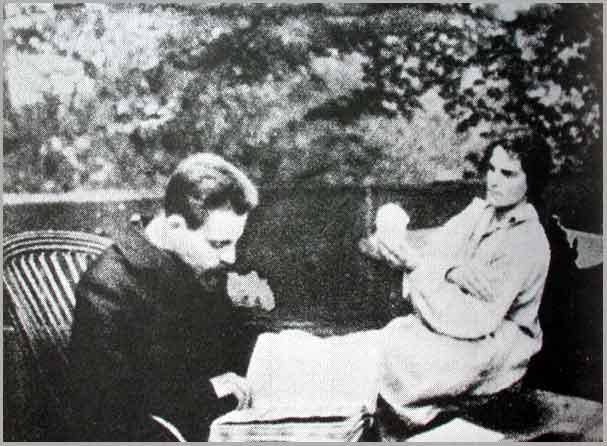 [Not a wanksta, he's a P.I.M.P.]
We've always wanted to right a poem that ends with a rhyming couplet, which rhymes "Rilke" and "milky." And thinking about Rilke. Did he steal from Nietzsche the beautifully-named Lou-Andreas Salomé? Rilke's mother: dressing him up as a girl, making him go about in public as a girl--until the age of seven; naming him Rene. Is his imagery heavy-handed or romantic? An addendum to Markson's point about the year 1922:
The Waste Land
,
Ulysses
,
Reader's Diges
t, and the
Duino Elegies
. We think it wholly sound to consider Rilke's work to be the one that doesn't belong, the rounded figure to the others' quadrilateral, if you will. Little irony, no self-awareness (abasement in excess, though), and much God this God that blah blah blah.
Tumescent, abashéd, we find Rilke:
Not unlike our cereal, soft and milky.